HISTORY
The history of IDS starts over 45 years ago. After running a successful precious metals wholesale trading business since 1976 and a respected precious metals refinery since 1996, dealing in everything from metals trading to numismatics—handling rare and exotic coins—to refining operations, jewelry closeouts, estate liquidations and fine Swiss watches, it was only natural that Dillon Gage would open a private precious metals depository. Accordingly, the company chose New Castle, Delaware, to open its first metals storage site under Diamond State Depository, now known as IDS of Delaware, in 2010.
The depository was designed to meet the highest standards in the industry, including:
These features are keys to the success of IDS.
IDS in Delaware
Its location in New Castle, Delaware, was intentional. The depository is strategically located, yet it is still safe from many of the geopolitical threats known to exist at the time while being just a two-hour car ride from Wall Street. While the depository serves a wide range of clients, it particularly appeals to the world's largest bullion banks and private clients alike who need to maintain their assets in the Northeast. However, this area lacked the space to hold a large volume of precious metals safely. Additionally, because of Delaware's tax advantages, it is well known that clients of IDS of Delaware can save hundreds, if not thousands, of dollars a year by taking delivery of and storing precious metals and coins in this location. Delaware offers several tax breaks to businesses and local taxpayers:
No state sales tax
No personal property tax
No inventory tax and no commercial net worth tax
And, unlike New York, Delaware does not include tax payments on depository-storage fees.
This non-bank depository was purpose-built to serve global high-volume commercial accounts and private individuals and, from day one, security was (and remains) a top priority. As a result, the depository was built with multi-redundant security systems with on-site and off-site monitoring and a class III vault, the highest possible gold vault rating and offers exclusively segregated storage for all accounts as added security for account holders.
The Delaware location custom-designed IDS Group's inventory control and account management system, featuring expeditious and user-friendly account reporting providing clients with:
Detailed transaction confirmations
Itemized inventory and holdings reports
Comprehensive shipping summaries with integrated tracking information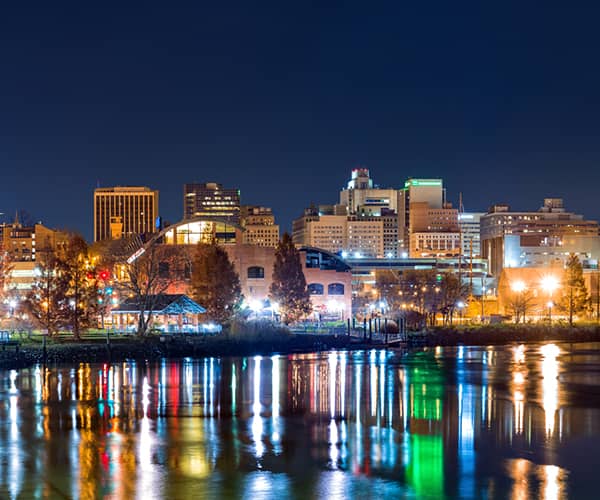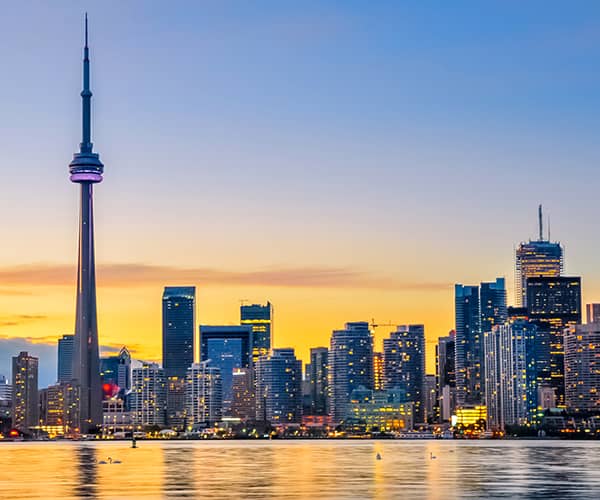 IDS IN CANADA
After the success of its Delaware Depository, in 2013, Dillon Gage opened its Canadian full-service precious metals depository location, IDS of Canada, located just outside of Toronto in Mississauga, Ontario. IDS of Canada is located near Toronto's bustling financial district, just a two-hour flight from New York. Like IDS of Delaware, IDS of Canada is a highly secure facility with 24-hour security under dual-control systems.
The IDS of Canada depository was also constructed to serve Canadian institutional and corporate clients. The Toronto facility was a strategic addition to the company's business segments and is backed by the company's experience and tradition of professionalism.
In 2013, Terry Hanlon, president of Dillon Gage, said, "We recognized the need for institutional entities and private investors to be able to diversify their precious metals holdings geographically. With the constant concerns of storing in the target-rich environment of New York City, we wanted to provide a logistically safe location where assets could be securely stored yet easily accessed by crossing a convenient international border. While Canada has several businesses serving segments of the metals industry, IDS of Canada is the only facility with a fully trained staff and precious metals technology systems solely dedicated to the industry.
IDS IN TEXAS
Just four years later, in 2017, Dillon Gage opened its third IDS Group precious metals depository in Dallas, IDS of Texas. And two years later, to meet the growing demand, in 2019, the company relocated and expanded IDS of Texas to become the largest precious metals depository in Texas.
Hanlon said in the facility's announcement, "With the construction of a tailor-made facility in Dallas complete, IDS of Texas – a privately-owned division of Dillon Gage Metals – expanded its footprint to meet the increased demand for precious metals storage in the Lone Star state. As a result, Texas' first and largest precious metals depository operated by professionals with decades of precious metals, security and depository experience moved from its first location to a new state-of-the-art facility in Dallas. IDS of Texas is IDS Group's third depository location serving institutional and individual investors nationally and abroad. In addition, it is the only depository in Texas that offers cold storage for cryptocurrency wallets.
The depositories in the International Depository Services Group set themselves apart from other precious metals depositories with their unparalleled client service, fully segregated storage accounts, custom depository reporting solutions, inventory management, and business logistics solutions. In addition, IDS Group precious metals depositories provide online access and account management in real-time, 24/7, via its proprietary Online Depository Client Portal. IDS Clients can view inventory holdings and transaction history, request shipments and transfers, and more through this Portal. IDS of Delaware, IDS of Texas, and IDS of Canada provide storage solutions tailored to the client's needs, from institutional/corporate accounts, including master-sub account relationships, to private investment accounts, including the rapidly growing segment of self-directed IRA accounts.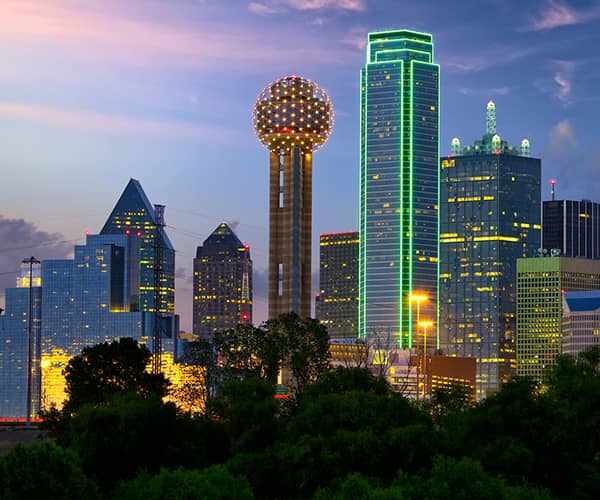 IDS Group Timeline
| Year | |
| --- | --- |
| 1976 | Dillon Gage Opens |
| 1996 | Dillon Gage Opens Dillon Gage Refinery |
| 2010 | Diamond State Depository, now known as IDS of Delaware, opens in New Castle, Delaware (just outside of Wilmington) |
| 2011 | Terry Hanlon, president of Dallas-based Dillon Gage Metals, testified before the U.S. House of Representatives Financial Services Subcommittee in Washington, DC, lending his expertise to a Domestic Monetary Policy and Technology hearing. The topic of the hearing was "Bullion Coin Programs of the United States Mint: Can They Be Improved?" |
| 2011 | Dillon Gage opens larger Precious Metals Refinery in Dallas, Texas |
| 2013 | IDS of Canada opens in Mississauga, Ontario (just outside of Toronto) |
| 2013 | Terry Hanlon, president of Dillon Gage, was selected as the Professional Numismatists Guild (PNG) board of directors president |
| 2014 | IDS of Canada was approved as a suitable depository to hold LBMA gold and silver delivery bars by the Investment Industry Regulatory Organization of Canada (IIROC) |
| 2016 | The Commodity Exchange, Inc. (NYMEX or Exchange) and CME Group approved IDS of Delaware to become an Approved Depository for gold, silver, platinum and palladium |
| 2017 | IDS of Delaware precious metals depository approved by the Intercontinental Exchange (ICE) as a depository for all their precious metals contracts. |
| 2017 | IDS of Texas opens in Dallas |
| 2017 | Dillon Gage was named to the Industry Council for Tangible Assets (ICTA) 11-member Steering Committee to begin the work of its Anti-Counterfeiting Task Force (ACTF) |
| 2017 | 2017 Platts Global Metals Awards Committee Names Dillon Gage Finalist Dillon Gage Metals, an international precious metals wholesaler, has been selected as a finalist by the Platts Global Metals |
| 2018 | IDS of Texas began offering cold storage for cryptocurrencies such as Bitcoin and Ripple |
| 2019 | IDS of Texas expanded precious metals depository to meet increased demand |
| | |