SECURITY
The International Depository Services Group has uncompromising security under constant surveillance with its multi-redundant security systems. The three secure depositories are state-of-the-art and are monitored in real-time, 24/7 by off-site security specialists. Additionally, the IDS Group does not utilize contract workers or temporary staffing as a secure precious metals depository. Instead, IDS of Delaware, IDS of Texas and IDS of Canada's full-time precious metals storage professionals possess extensive precious metals and financial services experience. The IDS Group's team's depth of knowledge and breadth has helped establish the International Depository Services Group as an industry leader.
Internally, strictly-enforced operating protocols are designed to ensure the safety of clients' assets. The International Depository Services Group follows the best practices, requiring strict adherence to all inventory control measures, including stringent "dual control" and "separation of duties" methodologies, when processing depository transactions. For example, the depository only allows vault teams consisting of two members to handle precious metal assets. Also, staff duties are segregated so that employees who enter account data are separate from those who handle assets. The IDS Group's depositories also conduct perpetual audits (internal and external) on inventory.
All client assets are held in "custody." They are stored in client-specific accounts off the IDS Group's balance sheet. In other words, they are held as bailment and not as a deposit or consignment. Moreover, these assets are 100% insured through an all-risk policy underwritten by Lloyd's of London, the world's leading provider of specialized asset insurance.
The IDS Group has proprietary processes and procedures to make all three precious metals depository locations safe and transparent operations, and they conduct regular risk assessments. In the event of a disaster, all International Depository Services Group locations have business disruption and continuity plans to continue business operations to the extent this is possible. In addition, the IDS Group features proprietary inventory control and account notification systems that electronically transmit detailed transaction notifications and periodic account holding statements to clients. International Depository Services Group also provides clients with secure online account access through its precious metals depository online portal.
IDS of Delaware, IDS of Texas and IDS of Canada locations are strategically sited near major financial centers, international airports and, importantly, in geopolitically secure regions. This geodiversity is a critical component of the IDS Group's storage security.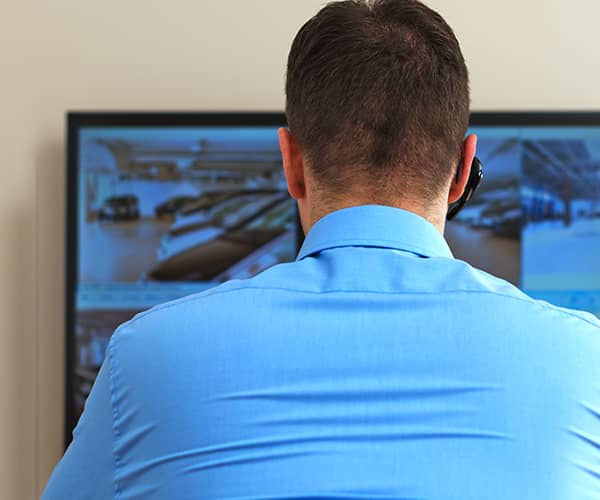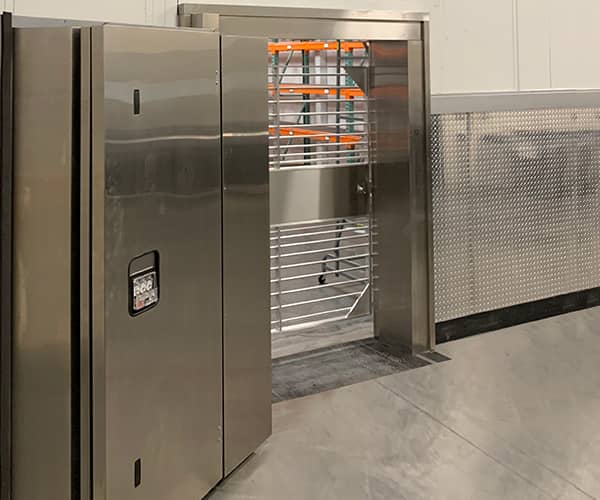 CLASS III GOLD VAULTS
International Depository Services Group's gold vaults are all rated Class III. What does that mean to IDS Group's clients? Let's look at the specifics of each rating.
Underwriters Laboratories (UL) created a burglary-resistant rating of vault doors and modular panels to rank a vault's security. The ratings are based on how long it would take a criminal to break into a gold vault:
• Class M – 1/4 hour
• Class 1 – 1/2 hour
• Class 2 – 1 hour
• Class 3 – 2 hours
While the highest rating of 2 hours intrusion time may not seem very long, it's important to remember that the physical security of the vaults is only one of the multiply layers of physical and electronic security in place.
CONFIDENTIALITY & DATA SECURITY
Protecting clients' business (and personal) information is just as important as protecting their physical assets. Accordingly, the International Depository Services Group is committed to protecting investors' assets and information, ensuring that each client's information is confidential and assets remain secure at all times in a safe, insured storage facility.
The International Depository Services Group's mission is to assist commercial and individual clients operating in the physical precious metals and tangible asset marketplace achieve their operational objectives with exceptional storage, logistics and fulfillment services. We understand that protecting IDS client's business information is just as important as protecting their physical precious metals.
The IDS Group does not have a trading operation and maintains a complete system separation with its corporate parent company, Dillon Gage, Inc. of Dallas.
Call now to find out how International Depository Service Group's services can help you streamline your business and investment strategies. Client service associates are available at 888-322-6150 from 8:30 am – 5 pm Eastern, Monday through Friday.