IDS OF CANADA
Strategically located in Canada's business capital in the Greater Toronto area, IDS of Canada serves Canadian clients domestically in addition to serving the needs of investors globally. For many international clients, it is especially beneficial to mitigate risk by having bullion storage in another country with a stable government in place.
The precious metal depository specializes in secure custodial storage and shipping for corporate entities and individual investors who own and participate in the precious metals market.
With political unrest simmering around the world, storing your precious metals in a safe, secure depository in another country could protect your bullion from political grabs or gold confiscation, not to mention wealth taxes. It also aids in financial diversification.
For private investors, in particular, storing gold and precious metals outside of the banking system in another country provides asset production from their government. Moreover, it is legal and non-taxable in many circumstances, such as for American citizens.
When storing your precious metals in a reputable depository, such as IDS of Canada, your bullion can also be bought and sold in addition to the storage. The precious metals can also be shipped and delivered securely, and funds wired to you.
Minimum Amount Required to Store at IDS Of Canada?
There is no minimum requirement for individuals or corporations to store precious metals at IDS of Canada. However, a minimum custody fee of $150.00 during any semi-annual billing period is required. Fees are calculated based on the daily value of the account holdings. Fees are not charged if the account does not have holdings within it.
Individual Accounts are invoiced semi-annually, at the end of June and December.
The annual storage fees are as follows.
0.80% of the account value up to $500,000
0.65% of the account value up to $1,000,000
0.50% of the account value up to $5,000,000
Are there reporting requirements?
There are no reporting requirements at this time for precious metals held directly by U.S. citizens outside the United States on either form 8938 or FinCEN Form 114, FBAR.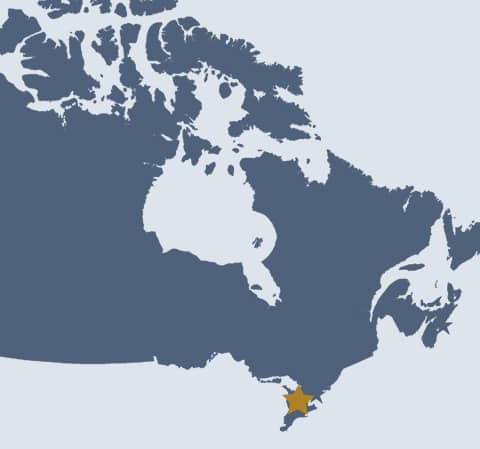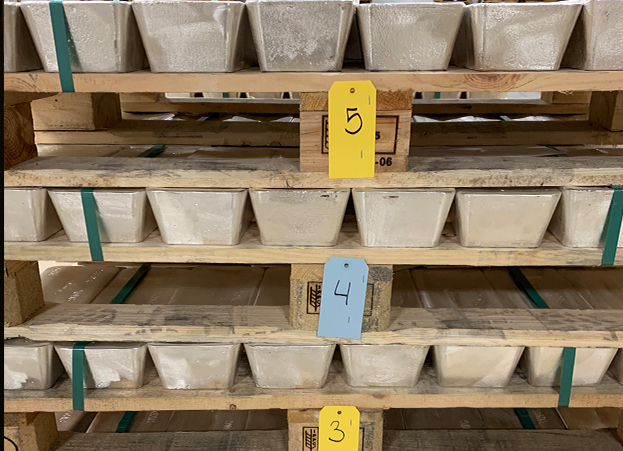 What Metals are Allowed and Shipped to Canada?
The Canadian government imposes a Goods and Service Tax/Harmonized Sales Tax (GST/HST) on products entering Canada which do not meet a minimum purity requirement. To ensure these taxes and duties are not owed, precious metals must be in bar, ingot, coin or wafer form. Coins must be issued by a government authority as legal tender and metals must meet the following purity standards:
Gold must be 99.9% pure
Platinum and Silver must be 99.5% pure
The following are examples of products that currently do not carry any sales tax:
Gold, Platinum and Silver Canadian Maple Leaf coins.
Gold American Buffalo coin
Gold Australian Kangaroo/Nugget coin
Gold and Silver Austrian Philharmonic coin
Gold Chinese Panda coin
Platinum and Silver American Eagle coin
Platinum Austrian Platypus coin
Silver Australian Koala and Kookaburra coins
IDS of Canada, like the two other International Depository Services Group locations, offers security and protection for assets in addition to private information. The IDS Group staff is comprised of trained personnel with a background in precious metals, depository, security and banking.
Dillon Gage's state-of-the-art precious metals depositories maintain the highest credibility accreditations, including The Commodity Exchange Inc. (COMEX ) and Intercontinental Exchange Futures U.S. (ICE) approval. Additionally, IDS of Canada is an Associate of the London Bullion Market Association (LBMA) and is approved by the Investment Industry Regulatory Organization of Canada (IIROC). IDS of Canada is one of eight locations in the world suitable to hold LBMA gold and silver bars.
They also provide state-of-the-art security for both stored bullion and data, offering industry-leading-edge client access through our proprietary online customer depository portal and delivering industry-leading transaction speed. Additionally, all three depositories contain a Class III gold vault for secure gold storage.