Investor Accounts
The IDS Group's precious metals depositories are the safest and most secure way to store precious metals for investor accounts. International Depository Services Group's highest priorities include the security and protection of depository clients' assets, integrity and confidentiality of client information, and a personalized and tailored approach to storage and reporting. IDS Group has met the stringent requirements for physical security and procedures to be named is an authorized COMEX depository and a London Bullion Market Association (LBMA) Associate. These are distinctions not afforded to most depositories.
To open an investor account, complete an application for our Delaware or our Texas location.
Each International Depository Services Group's depository is designed to receive, store, transfer and ship precious metals worldwide. The IDS Group depositories are privately owned, independently run, full-service, precious metals depositories designed to service bullion and numismatic market participants and investors that offer fully segregated storage options for those who seek the highest level of security and trust in precious metals storage operations.
Today's physical precious metals investor chooses IDS Group precious metals depositories because we offer:
Complete insurance protection – insurance coverage is underwritten by Lloyds of London
Security – Class III UL-Rated vaults with uncompromising, round-the-clock security under constant surveillance with multi-redundant security systems
Confidentiality – protecting investors information (business and personal) is as important as protecting their physical assets
Efficiency- allowing investors to transact more efficiently with onsite logistics, next-day shipping (with extensive knowledge regarding international shipping requirements and fees), global distribution/fulfillment, delivering of precious metals custody and distribution services
Comprehensive client holding reports– investors need the ability to access their accounts 24-hours a day, seven-days a week with daily account transaction notification systems
Bullion and numismatic storage experts – knowledgeable professionals with years of experience in precious metals industries and are skilled in bullion storage
Segregated storage – Investors don't want their precious metals assets commingled with the holdings of others – IDS Group offers this service free of charge
A cost-effective way to securely store physical precious metals investments
Private transactions with no government oversight
Ability to store metal outside of the banking system
Access to liquid funds by being able to transfer holdings quickly
International Depository Services Group is committed to protecting investors' assets and information, ensuring that each client's information is confidential, and assets remain secure at all times in a safe, insured storage facility.
The International Depository Services Group Investor Accounts are for individual investors in the rare coin and precious metals markets.
24/7/365 ACCOUNT ACCESS
Our proprietary reporting tool, IDS Group Client Portal, is the industry's first real-time, online holdings management and reporting tool that allows clients immediate access to their precious metals holdings stored at IDS of Texas, IDS of Delaware and IDS of Canada depositories. As with traditional investment portfolios, IDS Group customers can view their holdings, assess value and execute transfers and shipments with a click of a button. The Client Portal is a first-of-its-kind service in the precious metals industry.
REPORTING
The IDS Group offers a variety of reporting methods, including monthly inventory reports that allow depository clients to review their transactional activity, download account statements and view an itemized list of holdings. The IDS systems also track shipments and deliveries and sends an email report whenever there has been any activity in the account.
EFFICIENCY
International Depository Services Group provides unsurpassed service to clients. All precious metals stored at the three depositories of the IDS Group may be made ready for withdrawal or transfer within 48 hours of receipt by written notice from the client or an authorized representative of the client. In addition, each depository focuses on custom business logistics solutions that allow its customers to transact more efficiently with worldwide shipping, distribution, delivery of precious metals custody and distribution services—all at a competitive rate structure.
COMPETITIVE FEE STRUCTURE
The IDS Group has a competitive rate structure. All storage fees are based on volume, with no minimum storage requirement, but a minimum fee is required. As always, there is no additional fee for segregated storage at the IDS Group, and there are no account setup fees.
OPENING AN ACCOUNT
The process to open an account at International Depository Services Group is extremely simple and quick
The first step is for prospective depository clients to select one of three IDS Group depositories. (IDS of Delaware in New Castle, Delaware, IDS of Canada in Ontario, Canada or IDS of Texas in Dallas, Texas)
Next prospective clients will need to complete and submit the account application, also known as a personal custody agreement, along with a copy of a valid driver's license or passport photo
Once the account paperwork has been received, the depository account is generally opened within 24 hours.
Next, the depository client arranges for delivery – either through their precious metals dealer or they can ship their investments themselves.
The depository client will need to complete the transaction request form to notify the IDS Group to expect the metal(s). The client should also include a packing slip inside the box to identify the name and account number to which metals should be deposited and a list of contents.
All shipments should be sent with insurance coverage to protect the sender.
Once the metal(s) have been received, the depository client will receive an email detailing the account activity.
IDS Group team members are available to help individual investors navigate the process of storing their precious metals. IDS Group's full-time precious metals storage professionals offer extensive precious metals financial services and storage experience. The IDS Group's team knowledge and breadth have helped establish the International Depository Services Group as an industry leader.
Call now to find out how IDS Group's individual precious metals investor depository services can help you streamline your business. Client service associates are available at 888-322-6150 from 8:30 am – 5 pm Eastern, Monday through Friday.
Standard Storage
(Master/Sub Only)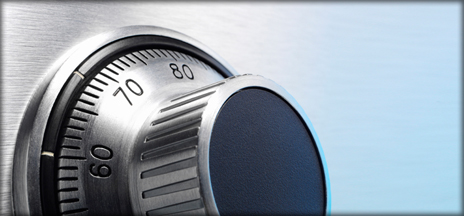 In Standard Storage, metals are stored at IDS within Master/Sub accounts among other personal storage products of sub-account inventory.
Segregated
Storage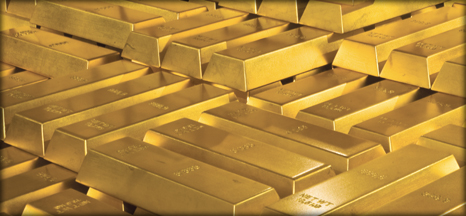 Metals are stored separate and segregated from the metals of other IDS clients. Ask us about designated vault locations.