Commercial Accounts
The IDS Group provides specific services tailored to meet the needs of commercial accounts and entities, institutions and high-volume bullion dealers. IDS Group offers commercial clients and institutions a secure, expedient and cost-effective way to provide precious metals investment storage.
The IDS Group's Commercial Accounts are for:
Worldwide businesses
Global Sovereign Mints
Financial institutions
Refineries
Mining operations
Municipalities
Educational systems
Private equity funds
Pension funds
Family offices
Hedge funds
Bullion Traders
Investment banks
Manufacturers
Coin and bullion dealers from around the world
INSURANCE
All assets stored at IDS Group depositories are insured by a policy underwritten by Lloyd's of London.
ADVANCED SECURITY
UL-Rated, Multi-Redundant Security Systems
Monitored in Real-Time, 24/7/365 by Off-site Security Specialists
Class III Gold Vaults
Custom-Built Security Specifications
Conducts the Most Stringent Personnel Screening Options, Consistent Staff Accountability and Restricted Access and Authorization
All Assets Held Off of the IDS Group's Balance Sheet
SEGREGATED STORAGE
The IDS Group offers segregated storage at no additional cost.
LOGISTICS AND FULFILLMENT SOLUTIONS
IDS can facilitate shipping worldwide
Metals stored at IDS Group locations can be transferred or shipped securely and hassle-free almost anywhere
Custom business logistics solutions including storage, fulfillment, inventory management, and many other value-added services
Being associated with one of the largest, most-respected precious metals wholesalers in the world, the IDS Group can help facilitate client transactions with retail dealers that store at any of the three depositories, often eliminating the time and expense of shipping metals out of the facility
All precious metals stored at the IDS Group may be made ready for withdrawal or transfer within 48 hours of receipt by written notice from an Authorized Representative of the client
Shipments sent by IDS are fully insured and require signatures at the delivery address
24/7 ACCOUNT ACCESS
Clients have access to their accounts 24 hours a day, seven days a week via the IDS Groups' proprietary online depository Client Portal. In the Client Portal, users can
View Holdings
Assess Value
Execute Transfers and Shipments
Review Transactional Activity
Download Account Statements and View Itemized Reports
Streamline Fulfillment Logistics for Precious Metals Inventory
Track Shipments and Deliveries
REPORTING
The IDS Group employs proprietary management systems for its clients, including customizable reporting:
Itemized Inventory
Consolidated Inventory
Transaction Summary
Shipping, Summary
Packing Slips
Sub-Accounting Services for Commercial Accounts
All Daily Account Transaction Confirmations
Month-End Inventory Reports
ACCREDITATIONS
IDS of Delaware is one of eight approved COMEX/CME depositories for gold, silver, platinum and palladium and is one of nine Intercontinental Exchange Futures U.S. (ICE) approved depositories for gold, silver, platinum, and palladium.
FEES
The IDS Group has a competitive rate structure. All storage fees are based on volume, with no minimum storage requirements, but a minimum storage fee is required. As always, there is no fee for segregated storage at the IDS Group, and there are no account setup fees.
COLLATERAL CUSTODY ACCOUNTS
Responding to the ever-evolving needs of the lending marketplace, IDS Group offers private and discreet tri-party accounts set up to alleviate security concerns for lenders and borrowers alike. As a third-party collateral custodian, the IDS Group safeguards the collateral and efficiently manages all requisite and compliance reporting.
ACCOUNT SETUP
Setting up an IDS Group Commercial account is quick and easy. Because the agreements vary by the needs of the account, it's best to call the Operations Team at IDS Group and discuss standard corporate accounts versus a master/sub-account structure. During the call, fees can be discussed based on asset value likely to be held in the account. Call today – 888.322.6150.
Master/Sub Storage Accounts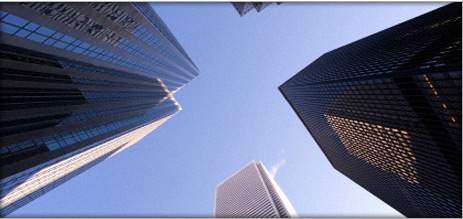 The IDS Group can set up a two-tiered storage account for precious metals dealers and asset managers. This Master/Sub storage account. This type of account is designed to create a revenue stream for the precious metals dealer/asset managers. The Master Account monitors and maintains associated Sub-Accounts. All correspondence is directed through the Master Account. The Master Account is notified of any and all movement, including buy/sell. Comprehensive reports for the Master/Sub storage account holdings are available for record-keeping and invoicing purposes.
Pool Storage Accounts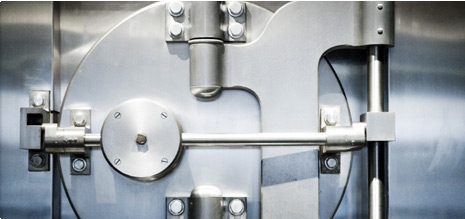 Pool Accounts are only available to precious metal dealers or institutions that store precious metals on behalf of their clients. Pool accounts are where each coin or bar is not titled explicitly to the individual investor but instead titled to the Pool Account owner. The Pool Account owner holds unallocated precious metals. All sub-account holders are allocated a number of purchased ounces rather than a specific fabricated precious metal product, such as bars or coins. The Pool account owner maintains complete control of all stored precious metals. All correspondence regarding the holdings is done through the Pool account owner. IDS Group depository does not correspond directly with the Pool Account owner's clients (Sub-account holders) unless authorized by written instruction from the Pool Account owner.