TYPES OF Precious METALS STORED
The types of precious metals stored at IDS depositories determined all aspects of the storage facilities' features and services.
GOLD
Types of gold stored include the following:
History:
Gold is relatively rare that has been used throughout history as a monetary policy, currency and investment.
Small amounts of gold were found in 40,000 BC in Spanish caves.
Uses:
Jewelry
Electronics
Computers
Dentistry
Medicine
Medical devices
Aerospace
Glassmaking
Gold Gilding/Gold Leaf
Currency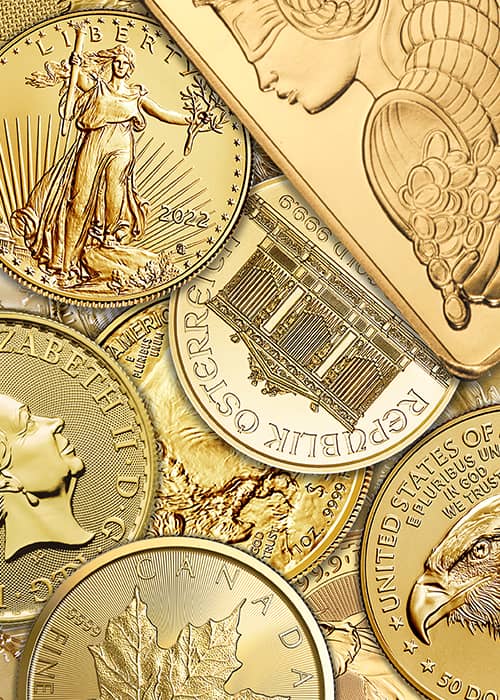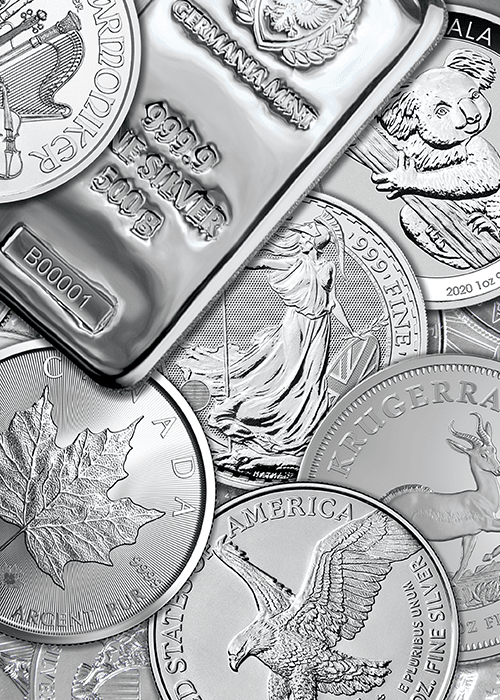 SILVER
Types of Silver stored typically include the following if the fineness is at least .999 pure silver:
Bars
Rounds
Coins
Numismatic products
History
A silver alloy was first coined as money around 700 BC, but the uses for the bright metal have grown broad and varied over the centuries.
Beyond its shining beauty, prized for jewelry and the decorative arts, industrial silver demand is strong.
Uses (These forms are not necessarily stored at IDS Group):
Tableware
Jewelry
Dental alloys
Solder & brazing alloys
Electrical contacts
Batteries
Photography
Radiography (x-rays)
Solar energy
Medicine
Numismatic products
PLATINUM
Types:
Bars
Coins

American Eagle
Canadian Maple Leaf
Australian Koala
Australian Platypus
Chinese Panda
And the first pure Platinum coin – The Noble
History:
The name platinum comes from the Spanish word platina, which means "little silver." The name was acquired after the metal was brought back to Europe from South America in the 1750s.
These days, platinum would better be called "big silver" for its use across many industries due to its lovely silver shine and the fact that it is as resistant to corrosion as gold.
Several of the world's mints offer coins and bars struck from platinum.
Uses:
Jewelry
Catalytic converters for automobiles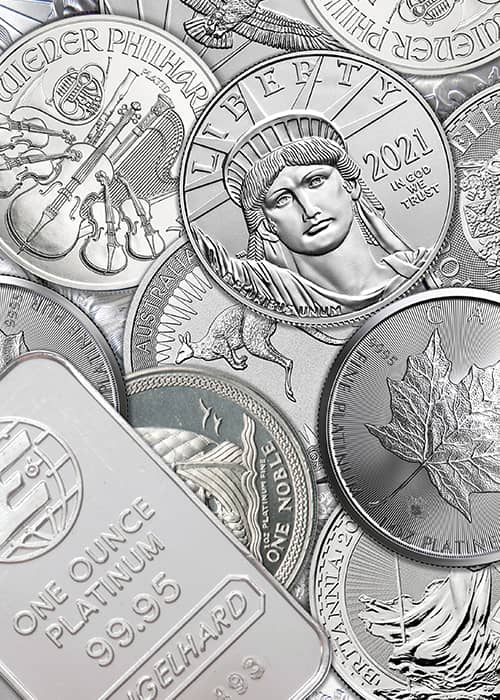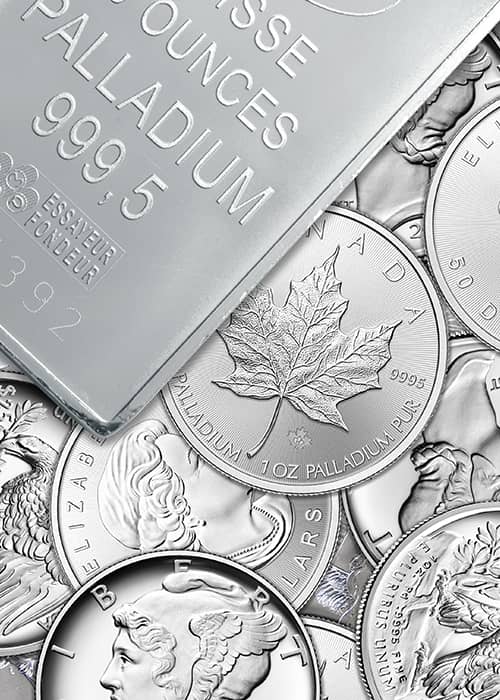 PALLADIUM
Types:
Bars
Coins

The Canadian Maple Leaf
The Russian Ballerina
The Chinese Panda
History:
First discovered in 1803 – a silvery, corrosion resistant metal
Palladium, for the most part, is called an industrial metal, with over 50 percent coming out of nickel mines in Russia, and the next leading amount of production is out of South Africa.
Uses:
Catalytic converters, primarily for gasoline-powered vehicles
Dentistry
Watchmaking
Electrical contacts
Surgical instruments
CERTIFIED COINS
Overview:
Certified coins have received a professional authenticity declaration and grade by a professional grading service such as the Numismatic Guaranty Corporation (NGC) or the Professional Coin Grading Service (PCGS).
The professional grading service places the coin in protective packing (also known as a slab) and rates it by its condition, generally ranging from PO1 to MS69.
The slab protects the coin and is impenetrable and therefore protects the professional grading service's opinion.
Sealed inside the slab is a serial number and bar code that is trackable by the grading service.
History:
NGC – Founded in 1987
PCGS – Founded in 1986