SERVICES
The International Depository Services Group provides unsurpassed precious metals depository services to clients in Delaware, Texas and Ontario. The IDS Group precious metals depositories provide its clients with a comprehensive variety of services, including:
ALLOCATED & SEGREGATED STORAGE
International Depository Services Group stores clients' metal almost exclusively as segregated storage. The only exception is with pool accounts which are allocated by nature.
Allocated storage is when precious metals are co-mingled (mixed) with other clients' metals. Some depositories offer allocated storage because it does not require a dedicated space for a particular client within the depository. Therefore, while the metal is the same type of metal deposited initially, it will not be the exact metal originally deposited when a client takes delivery. This type of account is not recommended.
Conversely, a more preferred option is segregated storage, which IDS Group offers, except in the case of pool accounts. Segregated storage guarantees that the client's deposited metal is stored separately from other clients. Segregated storage ensures that the metal client's deliver on is the exact metals initially delivered to the depository for safekeeping. Typically, segregated storage is dedicated space within the International Depository Services Group's gold vault. IDS Group offers segregated storage at no additional cost to account holders.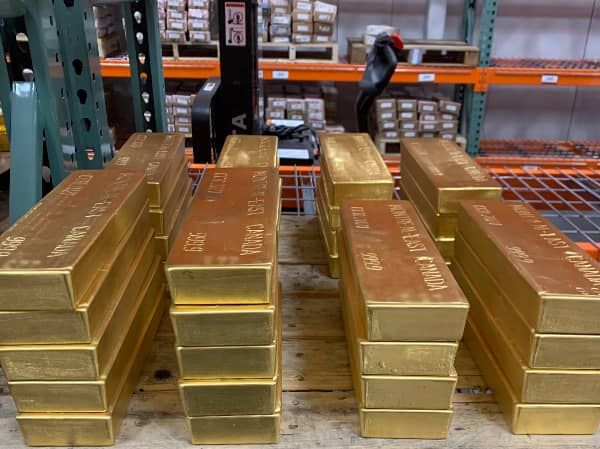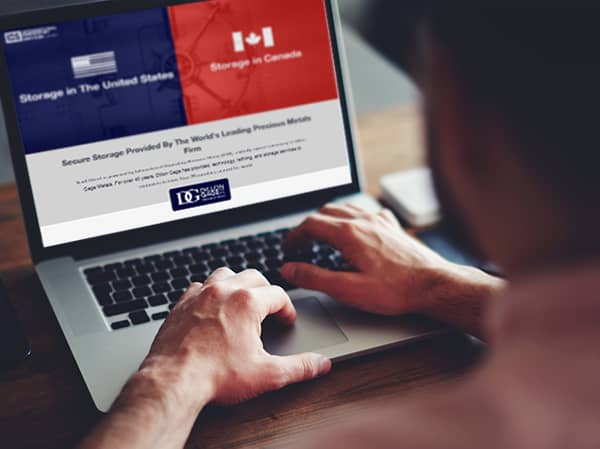 ONLINE DEPOSITORY CLIENT PORTAL
The International Depository Services Group is proud to provide clients with immediate access to their precious metals holdings stored at any of the three secure storage locations via its proprietary online depository Client Portal. The IDS Group's Client Portal is the industry's first real-time holdings management and reporting tool. Clients can view their holdings, assess value and execute transfers and shipments with the click of a button. Other features include:
Review transactional activity
Download account statements of holdings and view itemized reports
Review invoices
Streamline fulfillment logistics for precious metals inventory
Track shipments and deliveries
Access accounts 24 hours a day, seven days a week
LOGISTICS SOLUTIONS
All International Depository Services Group facilities provide a full array of fulfillment and drop shipping services for bullion dealers.
IDS Group facilities utilize advanced, proprietary technology and logistics to prepare, pack and transport packages and provide information to enable clients to track the deliveries to their destinations. As a result, the IDS of Delaware, IDS of Texas and IDS of Canada save clients' time, resources and expenses by alleviating the need to maintain a gold vault, hire staff, and acquire costly insurance and distribution know-how. On occasion, clients purchase from other account holders who already store inventory at one of the IDS Group secure storage facilities, thereby alleviating the need to tie up capital and lose time in transit.
Fulfillment Services include:
Stringent inventory controls and reporting
Expedient processing of shipments
Simple fee structure
Utilization of custom collateral marketing material (inserts for packages, i.e., brochures)
Insured and expedited delivery
Daily transaction and tracking reports
Customs Clearance and International Shipping Assistance
Unique inspection requirements including picking and processing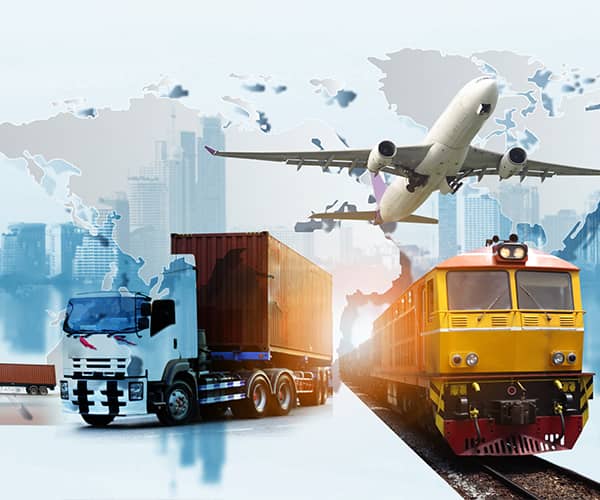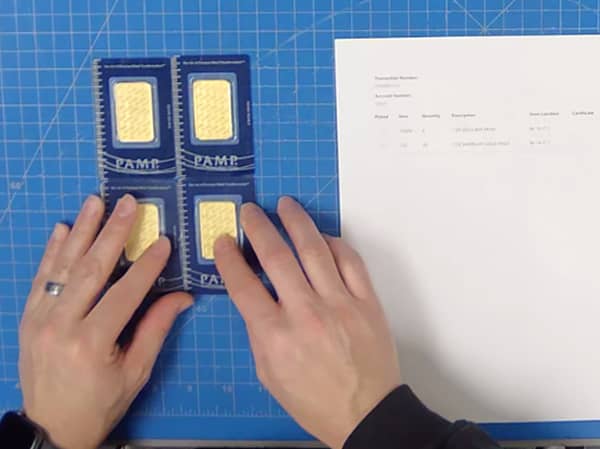 PROPRIETARY REPORTING
All Corporate accounts at the International Depository Services Group are provided comprehensive reporting options that aid in accurate and efficient reconciliation and fulfill many business needs. The IDS Group accounts are designed to meet clients' operational and informational requirements. Clients can dictate the frequency of reporting and the format. Reports are available via email or on the online depository Client Portal in CSV or PDF formats. Through the proprietary inventory control and account management system, the IDS Group provides expeditious transactions and inventory account reporting:
Detailed Transaction Confirmations
Itemized Inventory and Detailed Holdings Reports
Comprehensive Shipping Summaries and Tracking Information
Master/Sub-Account Reporting
Pool Account Reporting
CONFIDENTIALITY
The International Depository Services Group's mission is to assist commercial and individual clients operating in the physical precious metals and tangible asset marketplace in achieving their operational objectives with exceptional storage, logistics, and fulfillment services. We understand that protecting our client's business information is just as important as protecting their physical assets.
The IDS Group does not have a trading operation and maintains a complete system separation with its corporate parent company, Dillon Gage, Inc. of Dallas.
Call now to find out how International Depository Service Group's services can help you store your precious metals, streamline your business and investment strategies. Client service associates are available at 888-322-6150 from 8:30 am – 5 pm Eastern, Monday through Friday.