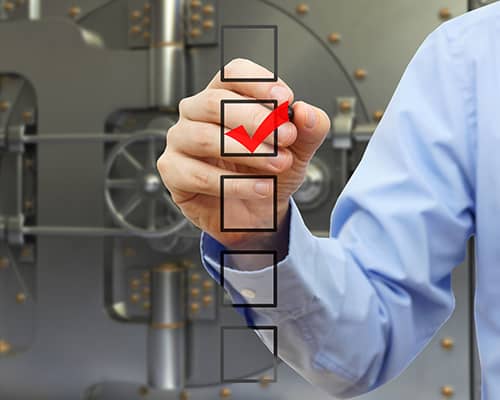 For most investors, choosing where to physically store precious metals is a top concern. A precious metals depository is one of the most secure storage locations for precious metals, but not all facilities are created equal. Each facility has different policies and procedures for its processes within the facility, including security, reporting, and insurance, to name a few. We have listed below a few questions you should ask when you inquire about where to store your precious metals.
General Questions To Ask
Years Established: Look for a precious metals storage facility with a qualified and proven reputation. A great place to start would be the record of their actual experience and online reviews. Be wary of newer facilities as the staff may lack the expertise needed to fully protect your investment.
Designations and Accreditations: Precious metals depositories that obtain third-party designations and accreditations demonstrate to their clients that they operate at the highest level of security and safety. Some precious metals depository accreditations to consider asking about include the CME COMEX license, ICE Futures US and the London Bullion Market Association (LBMA).
International Airport Access: A facility with access to an international airport allows for easy pick-up and transport of your assets if needed.
Types of Items Stored: The types of precious metals stored at the depository help to determine the facility's sophistication. You want a precious metals depository that at a minimum stores gold and silver bars, coins, and rounds. Furthermore, gold should be stored in a Class III Vault.
Precious Metals Depository Security
When you are storing your precious metals in a depository, you want to make sure the depository has the appropriate security measures in place. The security of the depository should be one of your top priorities.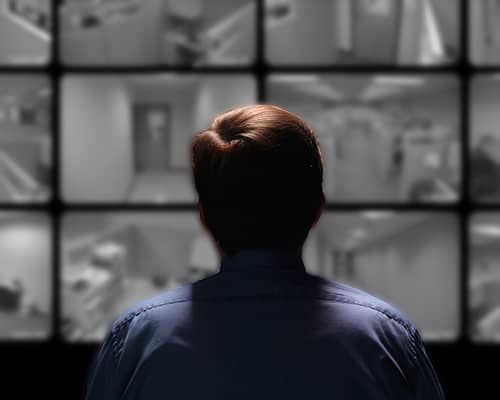 Specialized Insurance: Depositories such as the International Depository Services Group ensure their customers' assets with a policy underwritten by Lloyd's of London, the world's leading provider of specialized asset protection insurance. One would think that most depositories ensure the precious metals stored within their facilities, but you would be surprised. Be sure you ask. You will want to make sure that your investment is insured by a reputable organization.
State-Of-The-Art Security: Security is one of the top concerns for investors. Every potential precious metals depository should be able to provide assurance that your investment will be safe. It is critical that you understand the type of precious metals security that is available at the facility.
Internal Security Control Measures: Some internal security control measures will include full employee screening and background checks, dual access control systems, and digital surveillance.
"Dual Control" Policies: "Dual Control" policies often require confirmation or multiple staff members to complete a task, such as physically handling or moving assets. This creates a higher level of security and ensures more appropriate checks and balances.
In-Person Pick-Up & Drop-Off Capabilities: Regardless of the physical location of the facility itself, any reputable precious metals depository should offer investors both in-person pick-up and drop-off options while adhering to strict security procedures and protocols.
Geographic Diversification: When securing assets in a precious metals depository, geographic diversification is an important consideration. Having a physical presence in different states can add an extra layer of security for various reasons.
Onsite Armed Security: A 2019 report by the FBI showed nearly $1.1 billion of jewelry and precious metals were stolen with a recovery rate of only 3.5%. Precious metals are a valuable commodity. Onsite and offsite security personnel help mitigate these potential risks.
Assets Held In "Custody": Facilities should store your assets in individual client accounts off the depository's balance sheet. This protects your investment from any issue that the facility may face. Depository facilities that hold assets on their balance sheets should be avoided.
Confidentiality Protocols: Keeping your personal information private should be a priority of any potential precious metals depository. The facility should have policies that prevent the sharing of information regarding your identity, account information, or asset details with anyone other than law enforcement.
Privately Owned: Is the facility owned by a public bank or an independent company? Should you choose to store in a government-owned facility or one with governmental oversight, understand there is a risk of seizure by the government. You will want to inquire about these policies to avoid a potential seizure.
Audits for Storing Precious Metals
Assets Held In "Custody": Facilities should store your assets in individual client accounts off the depository's balance sheet. This protects your investment from any issue that the facility may face. Depository facilities that hold assets on their balance sheets should be avoided.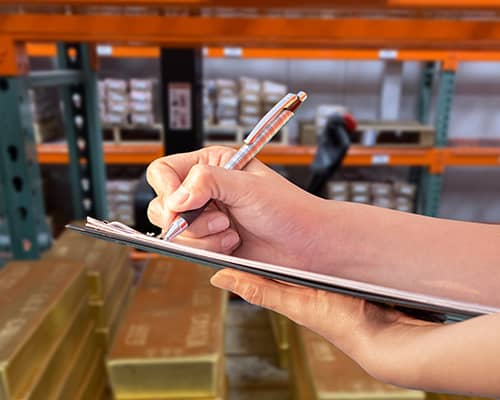 Annual: At a minimum, reputable precious metals depositories should conduct annual audits of their inventory and storage. Annual reports allow investors to verify the security of their investments.
Monthly: Beyond annual audits, monthly audits allow for a more accurate flow of information regarding inventory levels and storage availability.
Proprietary Inventory Control Systems: Some of the best precious metals depository facilities like the three International Depository Services Group facilities have inventory controls for gold and silver and other assets held in custody. This allows for the exact inventory to be properly associated with specific account holders.
Precious Metals Depository Staffing
Precious Metals Experts: Staff at a reputable precious metals depository should be experts in their field. In addition to logistics and storage, they should have extensive experience in the precious metals industry.
Employees, Not Contractors: Precious metals depositories should utilize employees rather than independent contractors to preserve the integrity of the facility.
Depository Vaults
Class III Vaults: Class III Vaults are the most secure type of vault. Underwriters Laboratories (UL) determine the class of a vault. Class III vaults are usually constructed of reinforced concrete and steel. The doors of a Class III vault are very thick and impenetrable, and they are often equipped with multiple locks and multiple types of alarm systems.
Reporting for Depositories
Proprietary Depository Reporting Systems: Reputable precious metals depositories should provide proprietary reporting systems to enable the tracking of precious metals throughout each stage of the supply chain using the latest technology. Reports should be detailed and easy to understand.
Online 24/7 Access: You should always be able to view statements about your precious metals assets in custody and access reports from the depository facility. 24/7 access allows investors to check on their portfolios at any time.
These are just a few important features to look for when you select a precious metals depository. There are always many factors to consider, which is why we recommend investors conduct their own research before making any decisions. Overall, the safest option for private investors looking for a place to store their precious metals is a reputable depository like the International Depository Services Group. To find out more information on how the International Depository Services Group can help you protect your precious metals investment, contact us directly at contact us.
Where To Store Precious Metals: A Depository Checklist
Click to open an interactive PDF checklist to aid you in your precious metals storage decision. You will need to save any data you input into the form onto your computer.